The User Interface(UI) is the style and feel of how the GUI feels and acts. It is what you see and do. On Mac OS X, the UI theme is based on the Aqua style theme, left-sided buttons, Finderbar, and iOS-like features.
Mac OS
Mac OS used three primary UI styles, Black and white basic, Plantinum, and Aqua(current). It is now known for its Dock, Finderbar, and left-sided button controls.
Mac OS System 1.1
Mac OS System 1.1 was a black and white style GUI User Interface. At that time it had no name. It had the Finderbar at top, although it was not used very much. The apple logo was on the left.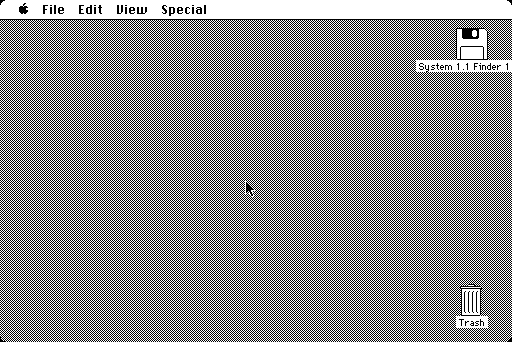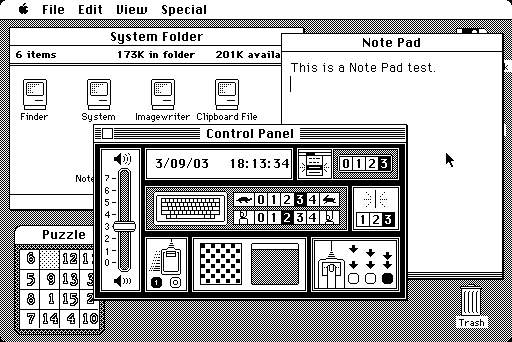 Mac OS System 3.0
The UI looks almost exactly like the System 1.1, but is slightly darker as seen in the photo below.
Mac OS System 4.2
Once again, there is not a whole lot of difference between 4.2 UI and the earlier ones. However, one difference is the increased use of the Finderbar. (See below) It also added Search.
Mac OS System 7.0
Mac OS System 7.0's UI, although not called anything specific is a turning point in Mac UI. It was the first Mac UI to feature color, although not a whole lot.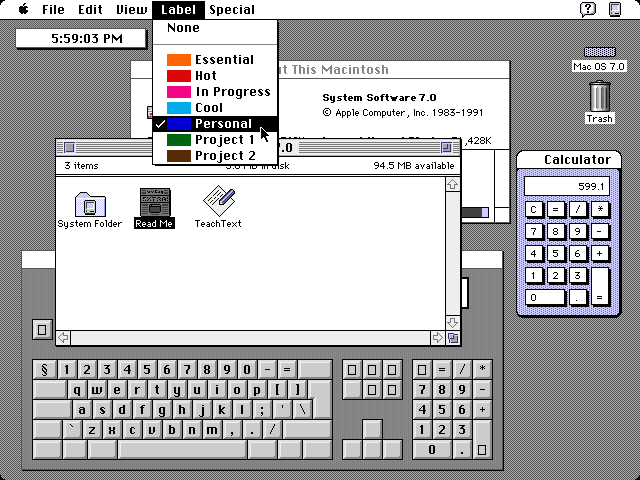 Mac OS System 8.0
Mac OS System 8.0 was the first to use the Plantinum UI. It now featured much more colors. However, the most important was probably the Control Strip, which was very similar to the Dock. It also added a media player.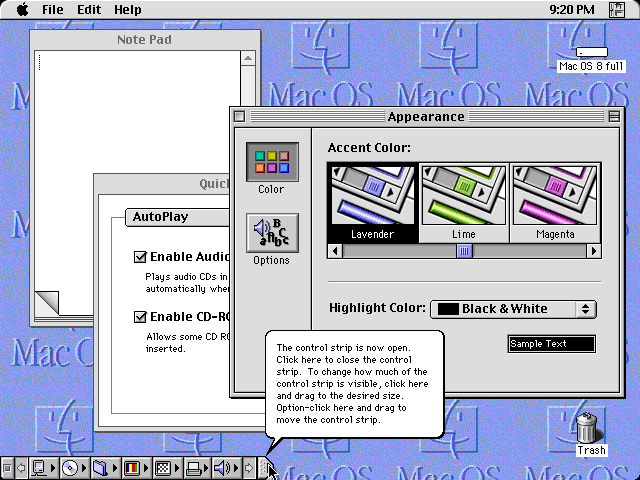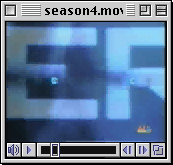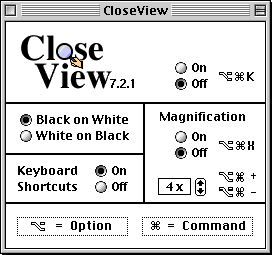 Mac OS System 9.0
System 9.0 is much like 8.0, but has a few extra features. Like enhanced Colors, Mail, and Internet Browsers.
Mac OS X
Now the beloved UI we see today, bringing us the Aqua UI. Just look at the photos and you'll see what has changed. It is the modern style we see today.
Public beta
Panther
Leopard
Leopard is the most recent UI and so far, all other Mac OS X Systems use the same appearance.
Ad blocker interference detected!
Wikia is a free-to-use site that makes money from advertising. We have a modified experience for viewers using ad blockers

Wikia is not accessible if you've made further modifications. Remove the custom ad blocker rule(s) and the page will load as expected.