Snow Leopard (official name Mac OS X 10.6) is the latest version of Apple's Mac OS X operating system, following Leopard (Mac OS X 10.5). Snow Leopard Server, an update to Apple's Mac OS X Server operating system, will be released along side it.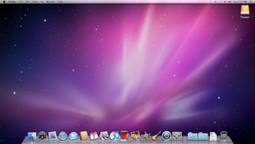 Apple previewed Snow Leopard and released a finalized developer beta at the WWDC keynote on June 8, 2009. The OS will be released in September 2009.
New Features and Refinements
A new version of the Finder, written in Apple's new Cocoa API (instead of the less up-to-date Carbon).
Updated Exposé and Stacks.
QuickTime X (ten), a new version of Apple's media player, featuring optimized support for modern codecs.
OpenCL (Open Computing Language), a technology which allows graphics cards to contribute processing power to general computing.
Grand Central Dispatch, which makes multicore processors work more efficiently.
Support for Microsoft Exchange.
A much smaller hard drive footprint, saving 6GB.
A faster, easier installation.
An improved iChat.
A better Services menu.
New Preview, with easier text selection.
Quicker Time Machine backup.
Core Location, with automatic time zone setup.
Chinese character input using the trackpad.
Automatic printer driver updates.
Safari 4.
More reliable disk eject.
Much quicker wake-up, shut-down, and network joining times.
A 64-bit kernel, with support for up to 16 TB of RAM.
Improved Bonjour file sharing.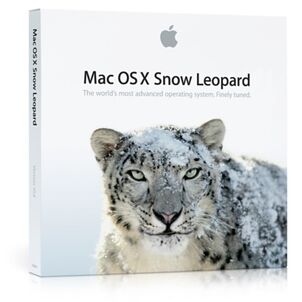 Server Features
These features are listed at Apple's Snow Leopard Server Site:

iCal Server 2, with group calenders, push notifications, and more.
Wiki Server 2, introducing viewing on iPhone and Quick Look.
Podcast Producer 2, with a new workflow editor and dual video-source capture.
Updated Mail services, with a new engine.
CardDAV-based Address Book Server.
Secure remote access, including push notifications.