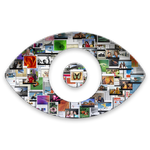 Quick Look is a tool used to preview documents in Mac OS X. It's actually part of the Finder.
File formats
In the box, Quick Look supports most major document formats (iWork, Microsoft Office, .mp4 and major picture formats) although these can be extended with plug ins like Pixelmator (image editor).
Ad blocker interference detected!
Wikia is a free-to-use site that makes money from advertising. We have a modified experience for viewers using ad blockers

Wikia is not accessible if you've made further modifications. Remove the custom ad blocker rule(s) and the page will load as expected.