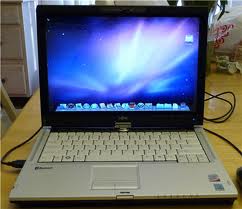 OSx86 is a computer hacking software program which lets users run Mac OS X on PCs. OSx86 is also known as Hackintosh replacing the "M" in "Mac" and replacing the letter with an "H" while adding a "K" in between "C" and "I" to make it Hackintosh. Notebooks are known as Hackbooks.
The project started soon after the 2005 World Developers Conference.
Ad blocker interference detected!
Wikia is a free-to-use site that makes money from advertising. We have a modified experience for viewers using ad blockers

Wikia is not accessible if you've made further modifications. Remove the custom ad blocker rule(s) and the page will load as expected.