Numbers is Apple's spreadsheet program giving a new perspective with being able to arrange the page and play around with charts to make them look 100% professional. It includes Interacive Charts and a vast veriety of charts to choose from.
Templates
There are many templates to start with when starting a new file, Here are some examples:
Timetable
Checklist
Charting Basics
Personal Savings
Personal Budget
Mortgage caculator
Loan Comparison
Running Log
Party Planner
Team Organization
More...
They are Pre-Made and include interactive formulas (like the time, date, percent, total amount etc.) in a professional layout. Here is a screenshot: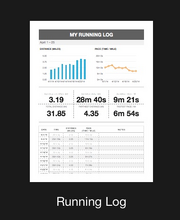 See also
Ad blocker interference detected!
Wikia is a free-to-use site that makes money from advertising. We have a modified experience for viewers using ad blockers

Wikia is not accessible if you've made further modifications. Remove the custom ad blocker rule(s) and the page will load as expected.