Welcome to the Apple Wiki! Join our Community of 0 users who are currently editing 1,232 articles. Please contact one of our admins for any questions you have.
Featured Article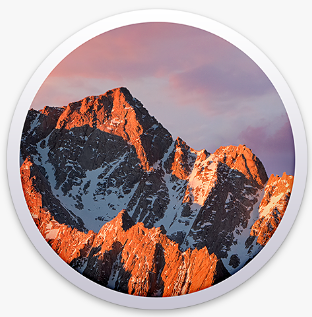 macOS Sierra (version 10.12) is the thirteenth major release of OS X, renamed macOS, Apple's desktop and server operating system for Macintosh computers. It is the successor to OS X El Capitan and is a new feature release. Following the California landmark-based naming scheme introduced with OS X Mavericks, Sierra was named after the entire Sierra Nevada mountain range that includes Yosemite National Park and Lake Tahoe.
The following is a shortened new feature list: Siri integration, including drag-and-drop Auto Unlock via paired devices such as an Apple Watch Universal Clipboard shared between devices using the same Apple ID Desktop and Documents Sync, syncing the desktop and documents folders via the cloud so the same desktop is available everywhere Photos now contains local intelligent systems processing to find relationships between photos and makes them available via search or browsing
Featured Biography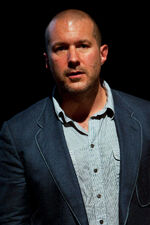 Jonathan "Jon" Ive, CBE (born February 1967) is an English designer and the Senior Vice President of Industrial Design at Apple He is the leading designer and conceptual mind behind the iMac, titanium and aluminum PowerBook G4, G4 Cube, MacBook, unibody MacBook Pro, MacBook Air, iPod, iPhone, and iPad.
Jonathan Ive was born in Chingford, London in the year 1967. However his family moved to Staffordshire where he was raised. He was brought up by his teacher father and attended Chingford Foundation School. He went on to attend Walton High School in Stafford, and then studied Industrial Design at Northumbria University (Newcastle Polytechnic at the time). Once enrolled in Walton, it became clear that he attained many technical & drawing skills through his father. During this time, Jony along with his older band mates were in a band called, " White Raven," that played soft rock. They all attended the Wildwood Fellowship Church. Ive also met his wife Heather Pegg during his high school years. She is a year younger than Ive. They married in 1987, and have twin sons. Their family now lives in San Francisco.
Jonathan himself has said that he knew he was interested in "drawing and making stuff" since around the age of 14. The idea of design was long in his mind but he was unsure as to what exactly he would design. His interests were very broad from furniture, to jewellery to even boats and cars. He was never sure where his curiosities would take him. It wasn't until he met with various design experts that he was able to see some standard ground in wanting to further his study in product design.

Apple Wiki is a collaborative encyclopedia for everything related to Apple that anyone can edit! There are 1,232 articles and growing since this wiki was founded in March 2005. The wiki format allows anyone to create or edit any article, so we can all work together to create a comprehensive database for Apple.

About · Wiki tutorial · Help pages · Navigation
---
---
---
The Apple Wiki is authored by anyone who knows anything about Apple. There are only 1,232 articles on the Apple Wiki right now, so there's a lot more work to do. What article can you start? Help us to be larger than the Wikipedia Apple portal! Daniel Viglietti is currently the active bureaucrat and Adespoton and TheOneFootTallBrickWall are the active admins, so leave either one of them a message if you need to ask anything.
---
Loading RSS data...
Refresh
·
Read more news...
---
Ad blocker interference detected!
Wikia is a free-to-use site that makes money from advertising. We have a modified experience for viewers using ad blockers

Wikia is not accessible if you've made further modifications. Remove the custom ad blocker rule(s) and the page will load as expected.