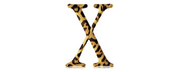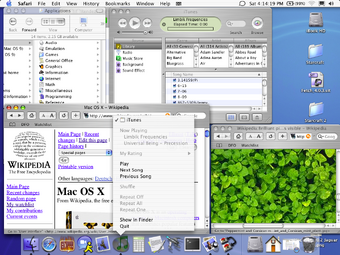 On August 23, 2002, Apple followed up with Mac OS X v10.2 "Jaguar", the first release to use its code name as part of the branding. It brought great performance enhancements, a sleeker look, and many powerful enhancements (over 150, according to Apple) including Quartz Extreme for compositing graphics directly on an ATI Radeon or Nvidia GeForce2 MX AGP-based video card with at least 16 MB of VRAM, a system-wide repository for contact information in the new Address Book, and an instant messaging client named iChat. The Happy Mac which had appeared during the Mac OS startup sequence for almost 18 years was replaced with a large grey Apple logo with the introduction of Mac OS X v10.2.
Ad blocker interference detected!
Wikia is a free-to-use site that makes money from advertising. We have a modified experience for viewers using ad blockers

Wikia is not accessible if you've made further modifications. Remove the custom ad blocker rule(s) and the page will load as expected.