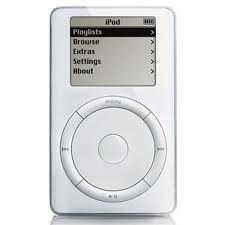 The iPod 2nd generation was released on July 17, 2002. It had a few hardware improvements such as a redesigned hold switch, a cover for the Firewire port and slightly more rounded body. The main improvement was the scroll wheel switching from a mechanical wheel to a touch sensetive wheel which is used to this day. It also sported a larger hard-drive capacity, now offering 10GB or 20GB versions. It also was the first iPod with Windows support, through the use of Musicmatch Jukebox, a third party bundled application as iTunes had not yet been released for Windows yet. Apple continued to sell iPod 1st generation 5GB versions into this products lifespan.

Ad blocker interference detected!
Wikia is a free-to-use site that makes money from advertising. We have a modified experience for viewers using ad blockers

Wikia is not accessible if you've made further modifications. Remove the custom ad blocker rule(s) and the page will load as expected.