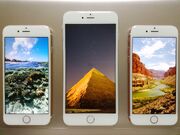 The iPhone 6s is a smartphone designed by Apple Inc. The device is part of the iPhone series and was announced on September 9, 2015. The iPhone 6s and iPhone 6s Plus jointly serve as successors to the iPhone 6 and iPhone 6 Plus of 2014.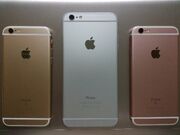 The iPhone 6s is an evolutions over the predecessor, featuring improved hardware specifications, including 3D Touch, a force-sensitive touchscreen; upgraded rear-facing and front-facing cameras; a faster processor; a new chassis made of a stronger alloy of aluminum; second-generation Touch ID; improved LTE and Wi-Fi connectivity; and a new rose gold finish in addition to the space gray, silver, and gold finishes found on the previous models, while maintaining an identical design. The devices ship with iOS 9 pre-installed.
As of September 28, 2015, 13 million iPhone 6S and 6S Plus models have been sold, setting a new first-weekend sales record, up from the 10 million iPhone 6 and iPhone 6 Plus units sold the previous year.
Ad blocker interference detected!
Wikia is a free-to-use site that makes money from advertising. We have a modified experience for viewers using ad blockers

Wikia is not accessible if you've made further modifications. Remove the custom ad blocker rule(s) and the page will load as expected.