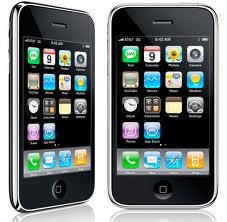 This article is meant to be stub (a short page) so please do not put the stub template on this page.
Throughout the Year
The iPhone 3GS is announced and released. Because of the 3GS being released, the 3G is lowered to $99.
2009 is the last year of Apple attending Macworld.
Steve Jobs takes a six-month leave of absence until June to focus on his health.
The App Stores gains over 1 billion downloads and counting.
Apple discontinues the original 40 GB Apple TV.
The 13 inch Macbook Pro is released.
The second generation of Time Capsule is released.
Mac OS X Snow Leopard is released.
The third generation iPod Touch is released as well as the fifth generation iPod Nano and the third generation iPod Shuffle.