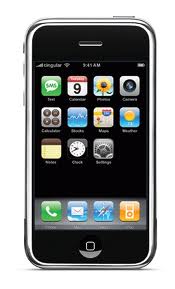 This article is meant to be stub (a short page) so please do not put the stub template on this page.
Throughout the Years
Apple introduced the iPod Touch
The iTunes Store was made available on the iPhone
The first iPhone is released, changing the phone industry.
Apple Inc changes its name to simply Apple Inc., instead of Apple Computer Inc., because with the release of the iPhone and the Apple TV, it makes the company not JUST a computer company.
Apple and EMI announce the removal of DRM technology. Soon other record labels would follow.
The original iPod gets named to the iPod Classic.
The iTV is demonstrated at the Macworld 2007.
Apple releases a 160 GB drive for the iTV
The issues between Apple Inc. and Apple Corps are settled.
Apple updated the MacBook Pro.
iOS is released.