MobileMe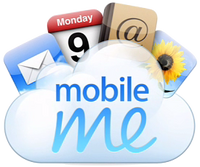 Creator: Apple
Released: July 9, 2008
Price: $99
Discontinued: June 30, 2012.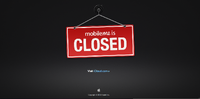 MobileMe (2008 - June 30, 2012) was a service provided by Apple Inc. It included web-based email , a website, iDisk, an address book and bookmarks that were accessible over the Internet, iCards and other services. The price was $99. MobileMe was replaced in 2011 by iCloud.
The original incarnation of MobileMe at its conception as iTools was an offer of free mac.com email addresses from Apple, which could be configured to forward your normal email address. The appeal of a free email address which was easy to remember and, in addition, showed where one's loyalties lay, was clear.
In a separate development, Apple released iDisk, which was also free and allowed any Mac user to access a remote drive that acted exactly like a drive mounted locally on their Macintosh. It was restricted in size, and the availability of paid-for upgrades soon arrived, but for a long time remained a free and useful source of both backup space and software downloads, which were available from a separate read-only folder on every iDisk.
Eventually, in what some perceive as a swipe at Microsoft's much trumpeted .Net, Apple announced the release of .Mac, and suddenly all the mac.com email addresses were set to expire unless the users paid to join .Mac. There were the inevitable complaints from Mac users who were now to be charged for something which they (mistakenly as it turned out) believed had been told would be free for life, but the addition of Norton, Anti-Virus and Apple's own Backup software, along with several other new features, to the existing email domain and iDisks encouraged many users that it was worth the money.
In 2008, .Mac was renamed MobileMe due to the release of the iPhone. MobileMe was replaced in 2011 by iCloud.
Ad blocker interference detected!
Wikia is a free-to-use site that makes money from advertising. We have a modified experience for viewers using ad blockers

Wikia is not accessible if you've made further modifications. Remove the custom ad blocker rule(s) and the page will load as expected.